Presents
Mirasol Cayberry UnScentsored BN, CD, RA, CGC, Newtown-Strong Therapy Dog
And certified by
Bright & Beautiful Therapy Dogs, Inc.
SIRE: CH Malagold Brewmaster
DAM: Am. CH. OTCH CT MACH VCCH Mirasol's Femme Fatale UDX OM1 NJP OF WC VCX OD OBHF; Can. CDX
Whelped: July 23, 2007 Clearance Info Available on the K9Data website as well as on the OFA site .. www.offa.org
(Check out Libby's BIG NEWS on our NEWS Page!)
The Wonderful World of Libby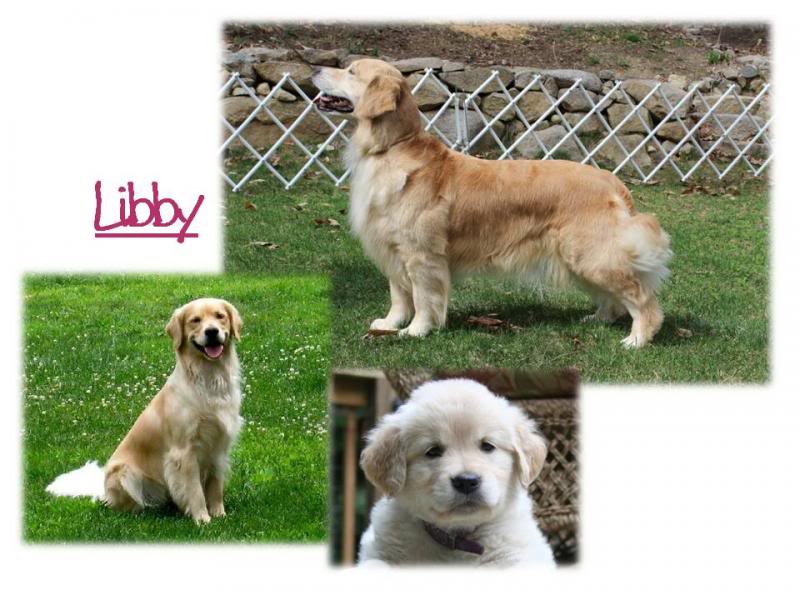 There is just one moon
And one Golden sun
And a smile means
Friendship to ev'ryone
Though the mountains divide
And the oceans are wide
It's a small world after all
-Lyrics from Disney's "It's A Small World After All"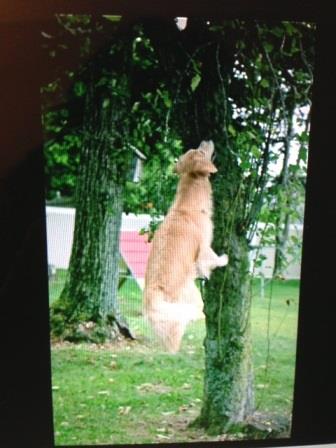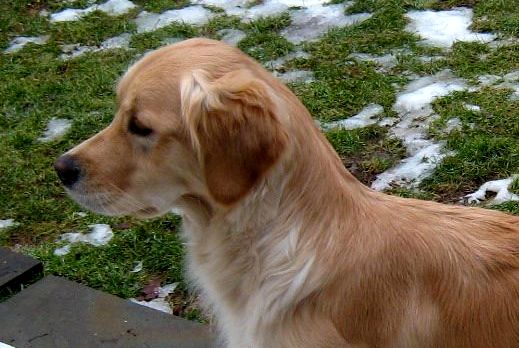 Achievements:
Libby is an amazing bundle of happiness and laughter . . . she never has a bad day! Smart, willing, confident, ready for anything, Libby has incredible focus and is a joy to work with. She has never met a dog or person she doesn't like. Libby is an AMAZING therapy dog ... as described when just two years old, by her evaluator: "Libby is as close to ideal as a therapy dog can get." Libby is working toward her CDX in AKC Obedience and her Rally Excellent title in AKC Rally, and is certified in tracking. She will soon begin agility competition (in the Spring of 2015). Lilbby loves to train and she embraces each of her sports with enthusiasm and immense talent.
Pedigree

Parents
GrandParents
GreatGrandParents
SIRE

CH Malagold Brewmaster

BISS Am. CH. Smithaven's Amber Brew RE AX OAJ NF NAC NGC TN-N CGC OS

Am CH Brae Lea King Of The Road OS
BISS Am. CH. Smithaven Mile Hi Mist Ogold CDX MX MXJ OAP NJP CGC EAC-V EJC-V
Malagold's Kissed By Clover
Am-Can Ch. Malagold Storm Warning OS, SDHF
Malagold Four Leaf Clover

DAM

Am. CH. OTCH CT MACH VCCH Mirasol's Femme Fatale UDX OM1 NJP OF WC VCX OD OBHF; Can. CDX

Am./Can. CH. Summit's Truck'n Eldorado CD OS

BIS BISS Am. CH Suntory Loveit A Cherrybrook VCD1 CDX JH OA WC OS SDHF

BIS BISS Am. CH Summits Shadow Dancer OD SDHF
Am. Can. Ch. OTCH Mirasol's Redecorator UDX2 TD JH OA OAJ WC VCX OD OBHF; Can. CDX
BIS BISS Am. CH Sassafras Batterys Not Incld OS SDHF
Sugarbush Mirasol Velcro Zoe UD JH WC VC; Can. CD