Presents
CH Golly G Cayberry's Way Ta Go-Go
BN, RN, MX, AXJ, NF
"Tagg"
SIRE: BIS,BISS Am/Can CH OTCH CT Highmark Mirasol Once A Knight VCD3 UDX3 TDX JH MX MXJ WC VCX OS SDHF OBHF
DAM: Golly G She's All That CD, MX MXJ, NAP, NJP, RA, WC,OD
Whelped: June 29, 2003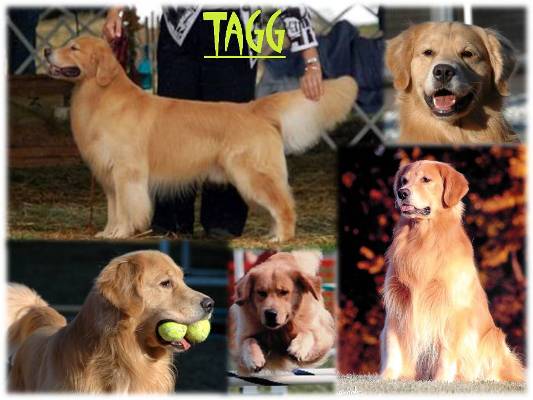 Tagg has passed on to Rainbow Bridge ... our hearts are broken.
June 2003 - January 2016

The moment that you died
My heart was torn in two
One side filled with heartache
The other died with you
I often lie awake at night
When the world is fast asleep, and
Take a walk down Memory Lane
With tears upon my cheeks
Remembering you is easy
I do it everyday
But missing you is heartache
That never goes away
I hold you tightly within my heart
And there you will remain.
Until the joyous day arrives
That we will meet again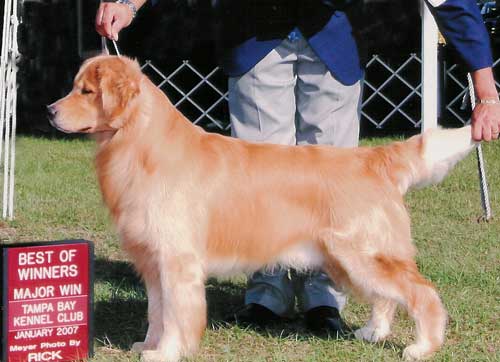 Since puppyhood, Tagg approached everything offered to him with immense enthusiasm and a strong desire to get it right! When it came to working, it didn't really matter what our game was . .. to Tagg, if I wanted it, then he wanted it!
Although wicked smart and quite serious about his training, Tagg managed to bring comedy into everything we did -- whether it was agility, obedience, rally or tracking, he most definitely made the moment his. Always showing off his incredibly wonderful Golden temperament, he was alternately silly, intense, funny, serious, bossy, loving, and just made you smile!
My heart ... I will miss you forever.
*****************************************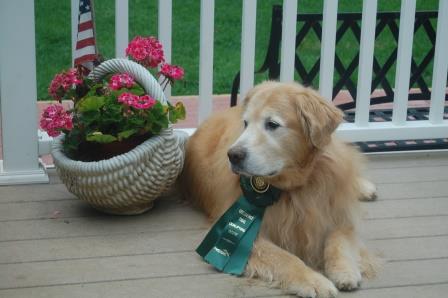 HOORAY! ... Tagg celebrated his Twelfth Birthday on June 29, 2015; he is now our official "Old Gold" guy!!!! **AND** Tagg decides to try his paw in AKC competition Obedience and comes home with his first leg in Beginner Novice, sporting yet another ribbon to add to the dozens earned over his lifetime!
And next ....
Sweet and beautiful Tagg, our "old gold" guy ... twelve years old and an amazing performance in October 2015 at the Golden Retriever Club of America's National Specialty in Ohio. Tagg came home with five ribbons ... AKC Obedience, Rally and Breed ring performances! Not to mention being honored with four of his littermates at The Parade of Titleholders, earning him his favorite ribbon, which he is sporting here with a big smile ....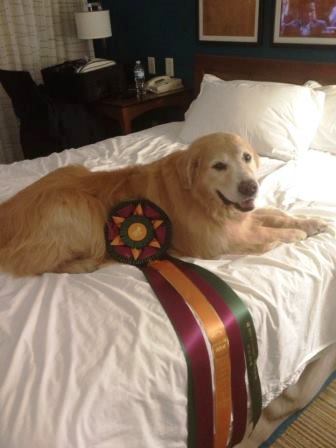 And next ....
The ultimate ... on November 8, 2015, Tagg completed his AKC Beginner Novice title in his third of three consecutive trials at the Nathan Hale Obedience Club's trial in Manchester, CT. I would be willing to bet that Tagg is the oldest "beginner" obedience dog around!! Way Ta Go-Go Tagg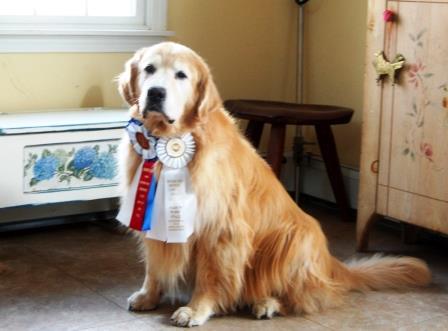 *********************************************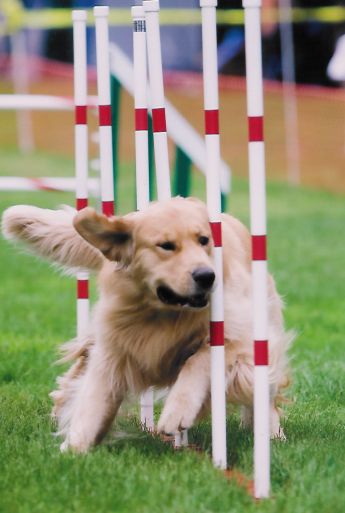 Tagg at just two years old
and already amazing in Agility!!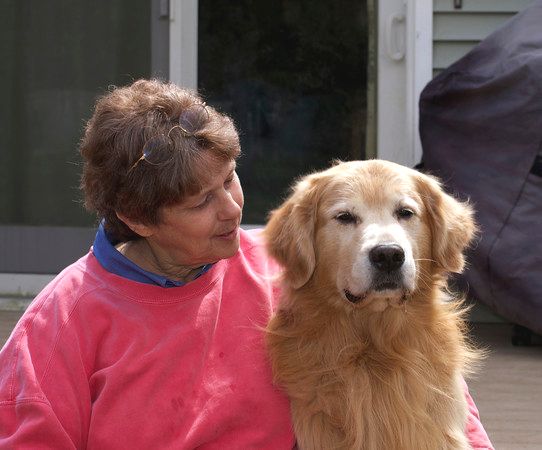 My heart ....so in love with this boy dog!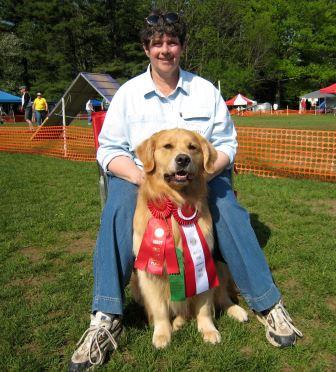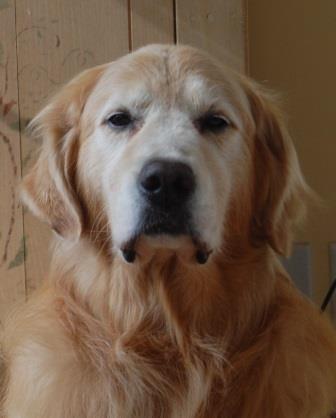 Tagg, May 3, 2014
He just completed a morning of fun agility ..
at just under eleven years old, he can still
jump and weave like the wind!!
He was AWESOME!!
Pedigree

Parents
GrandParents
GreatGrandParents
SIRE

BIS BISS Am./Can. CH OTCH CT Highmark Mirasol Once A Knight VCD3 UDX3 TDX JH MX MXJ WC VCX OS SDHF OBHF

BIS, BISS/AM/MEX/AMS/WC CH Sheffield-Ducat's Spellbound SDHF,OS

BIS BISS Am/Can CH Signature's Natural Wonder OS SDHF CGC TT
CH Ducat's Fortune in Gold CDX,SH,WC,VCX
Highmarks Pecos River Queen
Amberac Letz Make-A-Deal OS
Highmark Halley's Comet OD

DAM

Golly G She's All That CD, MX MXJ, NAP, NJP, RA, WC,OD

BIS BISS CH Bonacres Sherwood Fourrest OS SDHF
BIS BISS Am. CH Sassafras Batterys Not Incld OS SDHF
CH Bonacres' Penny Lane CD,CGC,OD
Am. CH. Bargello's Forget Me Not CD, TD, RN, OD
Am. CH Elysian Sky Hi Dubl Exposure UDT MH ** WCX VCX OS
Am CH Bargellos Golly G's Louise CDX, SH, TD, MX, AXJ, RN, WCX, VCX, OD