CAYBERRY'S I CHOOSE LOVE
"Tiamo"
Whelped June 21, 2013
Sire: GCH CH Highmark's Sweet Sir Galahad
CDX, GN, RE, JH, WC, VC, CCA
Dam: Cayberry's Chick Of The Litter, RN, Newtown-Strong Therapy Dog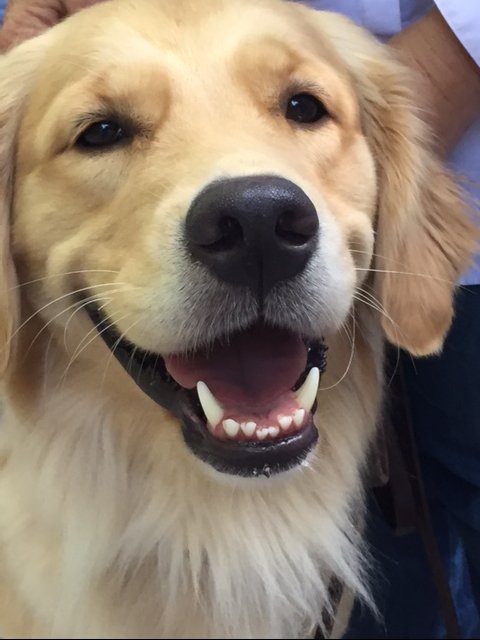 Tia lives with me and her grandmother, Libby, mother, Moxie, and baby daughter, Bree, in Sandy Hook, CT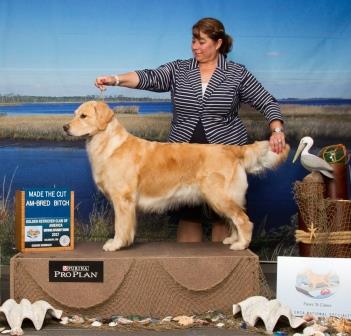 SO PROUD OF TIA'S ACCOMPLISHMENT AT OUR 2017 GOLDEN RETRIEVER CLUB OF AMERICA'S NATIONAL SPECIALTY
SEPTEMBER 28, 2017.
Out of 41 bitches, Tia was in the
final nine lineup
Our town's ongoing theme is:
"We Are Sandy Hook, We Choose Love"
So in honor of our town and all the angels we lost on 12/14/12, our litter theme is one of LOVE, and Tiamo's name in Italian means "I Love You." Tia is aptly named ... she simply exudes love and kindness, and happily and confidently greets all people and all dogs she meets. Tiamo was the cutest therapy puppy going, and at just two years old, she passed her certification test, becoming our third-generation member of the Newtown-Strong Therapy Dogs. So proud of little Tiamo!!
Tia is a happy, upbeat, outgoing girl ... she loves her world and everyone in it. Confident, kind, sweet and amazingly, a perfect combination of Tagg and Libby (her grandparents), and Mom, Moxie, in personality. Sometimes serious like Tagg, sometimes silly like Libby, and often very busy like her Momma, Moxie! Here she is below getting ready to travel to our National Specialty in Ohio, her first ever show! Since then, she has had a litter of pups, and so has been in just a handful of shows, but I am planning on resuming her show career as soon as she is back in shape after this current litter we are planning (March 2018 breeding).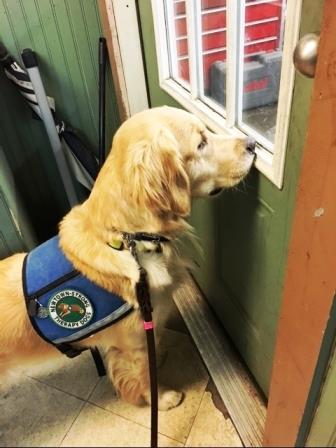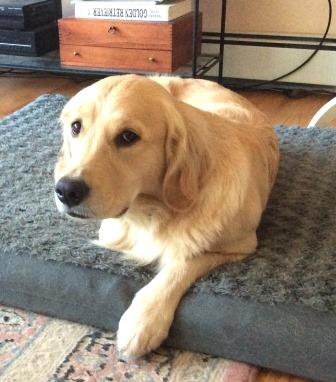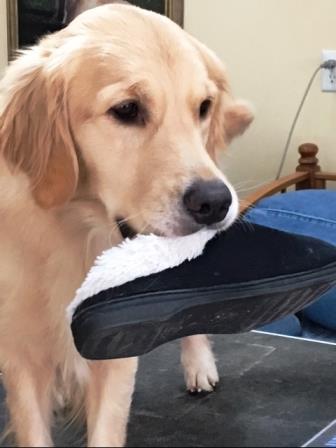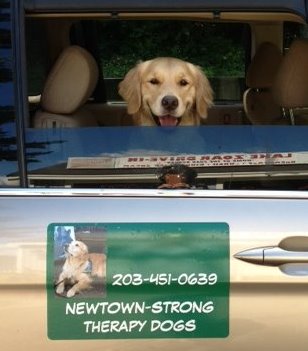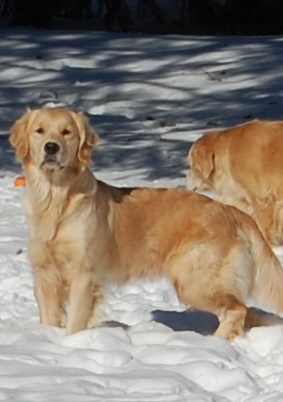 Here she is flying (literally) across the snow ... she is almost always airborne when I call her to come inside; she is such a good little girlie!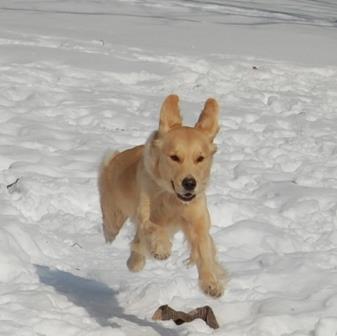 Below are some of her puppy pictures starting from 5 weeks old ... and on.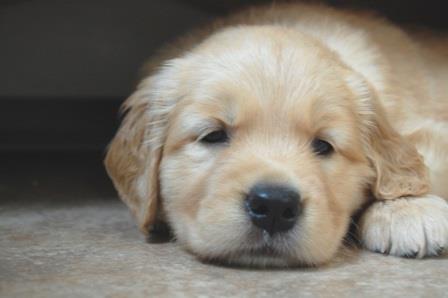 Below at 7 weeks, on the table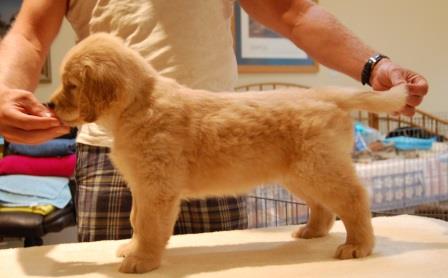 Below, Tia was Miss Yellow. Here she is at four weeks old, hogging the food bowl, and at five weeks old, playing with some of the children from our puppy families during puppy socialization visiting days.

And below, Tia's growing up pictures ...